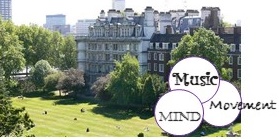 Psychology for my students
#19 1.10.17 The new academic year is with us and the 2017-2018 Piano Teachers' Course is just beginning. New beginnings can bring heighened intensity, both excitement and anxiety. Focus on what you enjoy and feel good at to find the inner confidence to face your challenges - and climb your chosen mountains...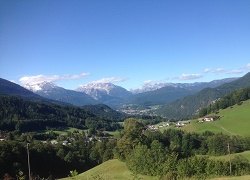 #18 3.7.17 To touch or not to touch? Let's debate the question. https://www.theatlantic.com/education/archive/2015/01/the-benefits-of-touch/384706/ and please see the blog http://www.lucinda-mackworth-young.co.uk/blog/to-touch-or-not-to-touch-s...
#17 26.6.17 Great professional development for three end-of-summer days at The European Piano Teachers' Association's Conference 31st August - 2nd September in Nottingham http://www.epta-uk.org/Event=11493
#16 19.6.17 Here are two video clips to help you teach towards -or learn how to pass- the Trinity piano improvising option (harmonic stimulus)  http://www.trinitycollege.com/site/?id=3699&action=preview&backTo=index. 
#15 13.6.17 Learning to love or learning to loathe music: You know those pupils who try to control the lesson, insisting on doing this and refusing to do that, and you worry about their progress and what their parents or other teachers might be thinking? Controlling behaviour is borne out of a deep, often unconscious, fear of being unable to cope –of impending chaos and catastrophe, if they can't succeed.  So, stay with your pupils in their enjoyment, following their lead, and finding opportunities to reinforce their confidence, while very gently extending their skills. Enjoyment = engagement = learning with the love that will last a lifetime. 
#14 6.6.17 You know that moment when you feel unjustly accused, insulted, wronged by anyone -including pupils' parents, Head Teachers or even partners? Step back, pause, refuse to feel threatened, and repeat what they've just said very, very gently. It gives you time to regain your composure, allows them to feel heard, makes them feel heard and takes the wind out of their sails. Then a proper discussion can follow: Adult to Adult.  
#13 29.5.17 Tidal flooding in North Norfolk, same day, same view, early morning and late afternoon: The tide doesn't stress about attainment targets. It follows a course, ebbing and flowing, in perfect alignment with natural forces. Both the highs and the lows have interesting possibilities...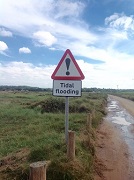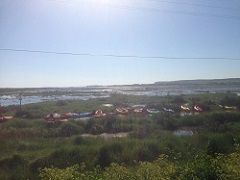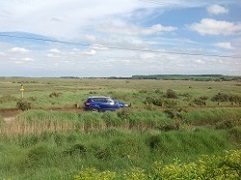 #12 22.5.17 We know that playing musical instruments stimulates our brains cross-laterally -which is why playing is recommended as an anti-dementia strategy. The British Gymnastics foundation has now developed a series of cross-lateral armchair exercises for those with dementia which seem very relevant for musicians. They're fun to do, and pupils of all ages are likely to enjoy them. -One involves the simultaneous conducting of two-time with one hand and three-time with the other! I'm willing to bet that they'll help anyone who struggles with coordination, and note reading, as well as helping us all insure against dementia! https://britishgymnasticsfoundation.org/wp-content/bgfdoc/index.php
#11 15.5.17 Are your pupils underestimating the practice time needed for their end of year performances? Ask them to define, or list, their own goals, and to map out a plan of what needs to be achieved each week in order to ensure success. -Making them take more responsibility (as appropriate to their age and stage) will, at least, reduce your stress! 
#10 8.5.17 Preparing to perform? Connect with your gut: practise slowly, comfortably uniting eyes, ears, fingers and stomach. In this way, everything will sink in deeply and you are more likely to enjoy performing. If you rush, you will be practising in stress and anxiety, and then find it very hard not to feel anxious when performing... 
#9 24.4.17 Remember the early-booking discount for your chosen cpd this summer. Treat yourself -you deserve it! 
#8 3.4.17   Spring Holidays? Enjoy nature's re-creation. Relax, refresh and realign with what is important to you.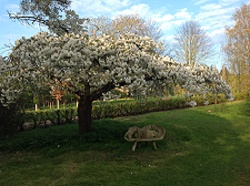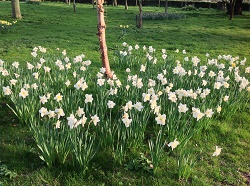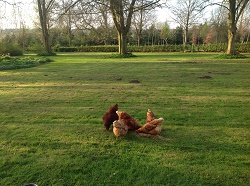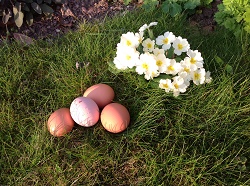 #7 27.3.17 Last lesson of term? Relax, unwind and improvise with your RH over two alternating LH chords chosen from, and inspired by, a current piece. Remember to keep a steady pulse, play one LH chord per bar, and confine your RH to just a few notes (a five-finger position?). Paradoxically, such strict parameters can help you improvise freely,  because it feels safe.  
#6 20.3.17 If you find yourself feeling anxious or inadequate when teaching, you may have picked up your pupil's feelings -feelings travel gut to gut ... Psychotherapists call this "countertransference", and it is widely used as a therapeutic tool, helping therapists know how their clients are feeling.
#5 13.3.17 To be able to perform well even when your hands are shaking: Practise warmly and firmly, hands separately and together, on a digital piano with the sound switched OFF. It helps you become aware of, and iron out, any insecurities, and it deepens your sense of physical comfort and connection.  
#4 6.3.17 If your mind is in two or more places at once you will feel stress. So have paper and pen to hand to jot down thoughts that are not needed now, and deal with them after you've practised...
#3 27.2.17 When performing, imagine you are the host entertaining your guests, wanting them to enjoy themselves, and delivering delicious food (music)...
#2 20.2.17 If it feels good it will be sounding good, and your body will remember it. So aim to make it feel as good as possible, practising slowly, warmly and firmly...
#1 13.2.17 When you know you "ought" to practise but you don't feel like it, search in your mind for ONE bar, section, piece or improvisation that will get you to that piano stool... and make a deal with yourself to stay there until you've played it three times...