The UK's leading professional development course solely for piano teachers, 
Directed by Lucinda Mackworth-Young
"What a wonderful legacy you are giving 21st century piano teaching. Just last week I was singing the praises of the course and saying how it was the beginning of everything for me. - And you started me off on my journey learning to improvise!"
KH, former student, October 2017 
"I just wanted to thank you for the chats over the weekend and the time you took ... Being a great pianist and leader is one thing, but being sensitive to and caring about your students really makes the difference."
DG, April 2018  
Held at The Purcell School of Music, Bushey, Hertfordshire, The Piano Teachers' Course UK addresses all of the essential piano teaching skills, and enhances your craft as a pianist as you learn from eminent pedagogues and professors of international standing.
Aimed at refreshing and stimulating existing teachers' ideas, as well as guiding and giving confidence to those new to the profession, it consists of three residential weekends, with five further weekend days and home study. Lecture-workshops with student participation, tutor groups sessions and indivudal tutorials are all included. 
The course leads to The Certificate of the Piano Teachers' Course UK, and entitles holders to full professional membership of The European Piano Teachers' Association (EPTA UK), the country's leading professional body for piano teachers. Students wishing to opt out of the written assignments are eligible for The Piano Teachers' Course UK Certificate of Professional Development.
The course also counts as a substitute for the written work required for the Teaching DipABRSM, and now offers coaching directly towards the other requirements for the Teaching DipABRSM: the Viva Voce and Quick Study. 
In addition, course students can opt to take the ABRSM CME http://gb.abrsm.org/tr/courses-and-events/certificate-for-music-educators/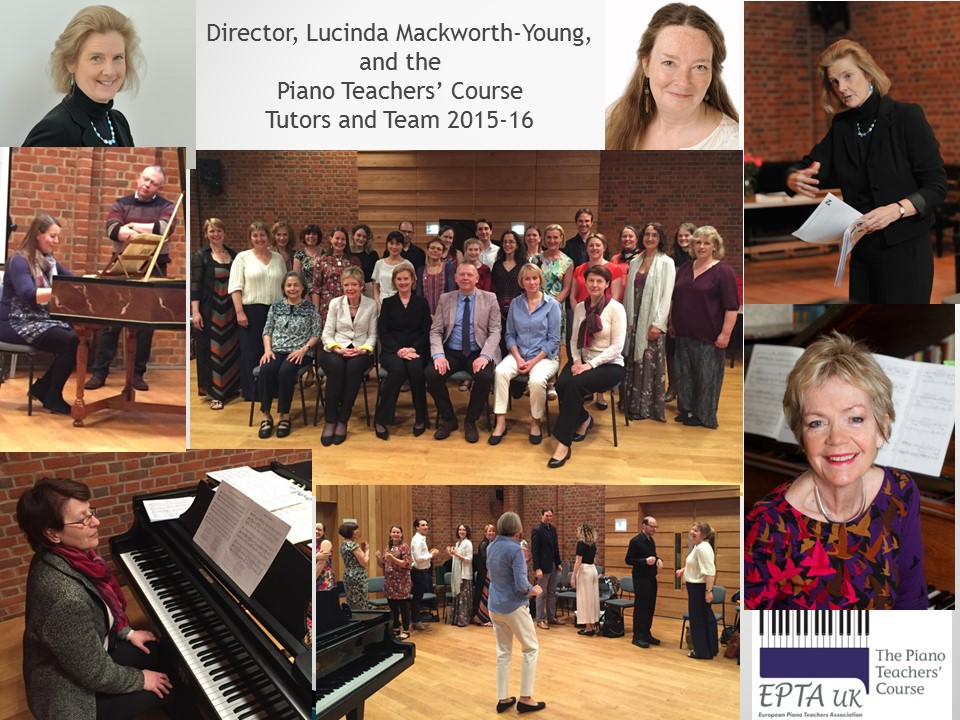 Students' comments:
10 out of 10!
This was the best course I've ever been on and has changed my teaching forever.
An excellently planned and structured course with very supportive tutors.
I'm now bursting with ideas and on such a high thanks to all I learnt over the weekend!
Very enjoyable, informative, and extremely good value for money.
For further details, and how to book, please visit The Piano Teachers' Course UK website